Sometimes I forget that Tena is actually a city surrounded by nature…rainforest nature. A mere 2.6 km outside Tena is this beautiful resort tucked away in the forest. We first heard about Arahuana from Shane's work colleague, who described this magical Resort del Dia (resort for the day) package. So, a few weeks ago, when Shane had a day off, we decided to switch up the routine and check it out!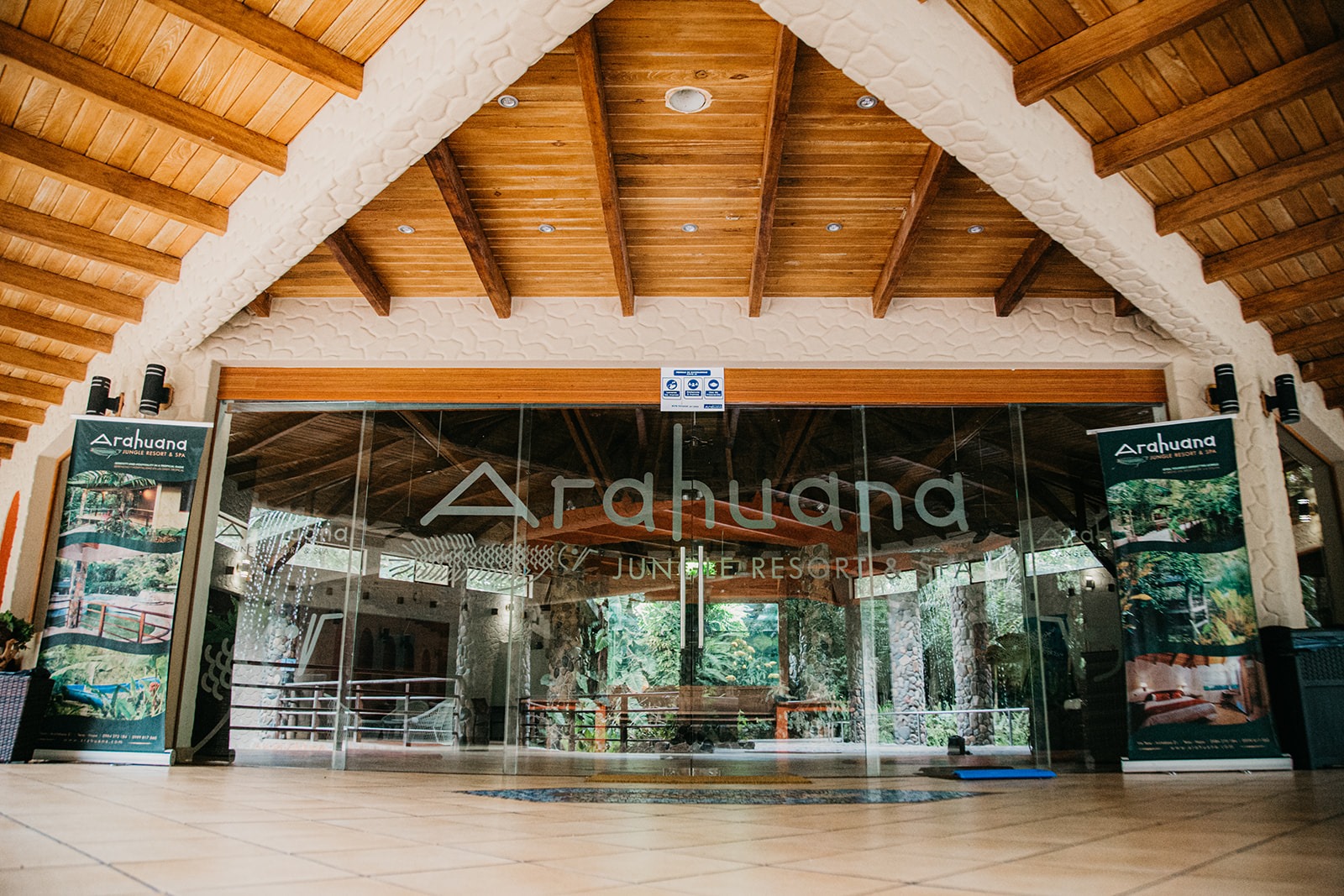 A quick side note.
When I said "a few weeks ago, when Shane had a day off work," I meant that in the literal sense. As of this post, he's on day 17 in a row. I recently posted about our six-month impressions of Ecuador. What I didn't include in that post was our six-month impressions of the work.
In short, it's relentless.
I think I can speak for Shane when I say that the project is great, and he genuinely enjoys what he does on a day-to-day basis. However, the problem is two-fold.
It's a lot of 'effin work to take care of 100+ caterpillars, a plant house to feed those caterpillars, and 15+ cages of butterflies. Every. Single. Day.
His experimental design takes about ~2 weeks for one round of data collection.
For some context, it takes 1 to 2 hours to feed the butterflies and anywhere from 4-6 hours to feed the caterpillars. Shane and Lucie should also be running experiments somewhere in there, given that's the whole reason we're here.
They've hired research assistants and have recruited student interns, but at the end of the day, it's still just a lot of work that can't be neglected. Unhealthy caterpillars mean no butterflies, which means no data.
So, my least favorite part about living in Ecuador has nothing to do with Ecuador itself; it's Shane's work schedule! Honestly, I expected him to be busy, but I did not expect the lack of routine days off. But, with time, I (we) have come to accept this new reality. I, especially, needed to shift my expectations so I wasn't aNoYEddd 😤 all the time. And luckily, I'm a field biologist now, so I can come and help when he needs or wants it.
I share this because I think being honest about living and working abroad is important. It can look dreamy from afar, but there are downsides.
I also share this to emphasize how EXCITINGGGG it was to go relax at a resort for the day!
Ok, so back to this magical place in Tena.
The Resort del Dia package is $25 per person for 3 or more people (or $30 pp for 2). It includes access from 10 am to 4 pm to the entire property, which has beautiful paths throughout, an observation tower, and a spa (for an extra cost). Most importantly, they have two pools… and let's be real. We were there for the pools!
The package also includes a $15 credit towards food and drinks (alcoholic also) and a room for the day. 🤯 Anything you spend over the $15, you can pay at the end of the day.
By the grace of the weather gods, we had a beautiful, sunny day, which we spent by the pool drinking German beer (apparently the owner is German) and just… doing nothing! It was fantastic. We didn't eat in the restaurant, but we did consume more than just beer! 🤪 We opted to order lunch from the pool bar/bistro.
---
We went on a Tuesday and essentially had the place to ourselves. So, the next time Shane has a sunny day off, I think you'll know where to find us!
Hasta luego,
Whitney